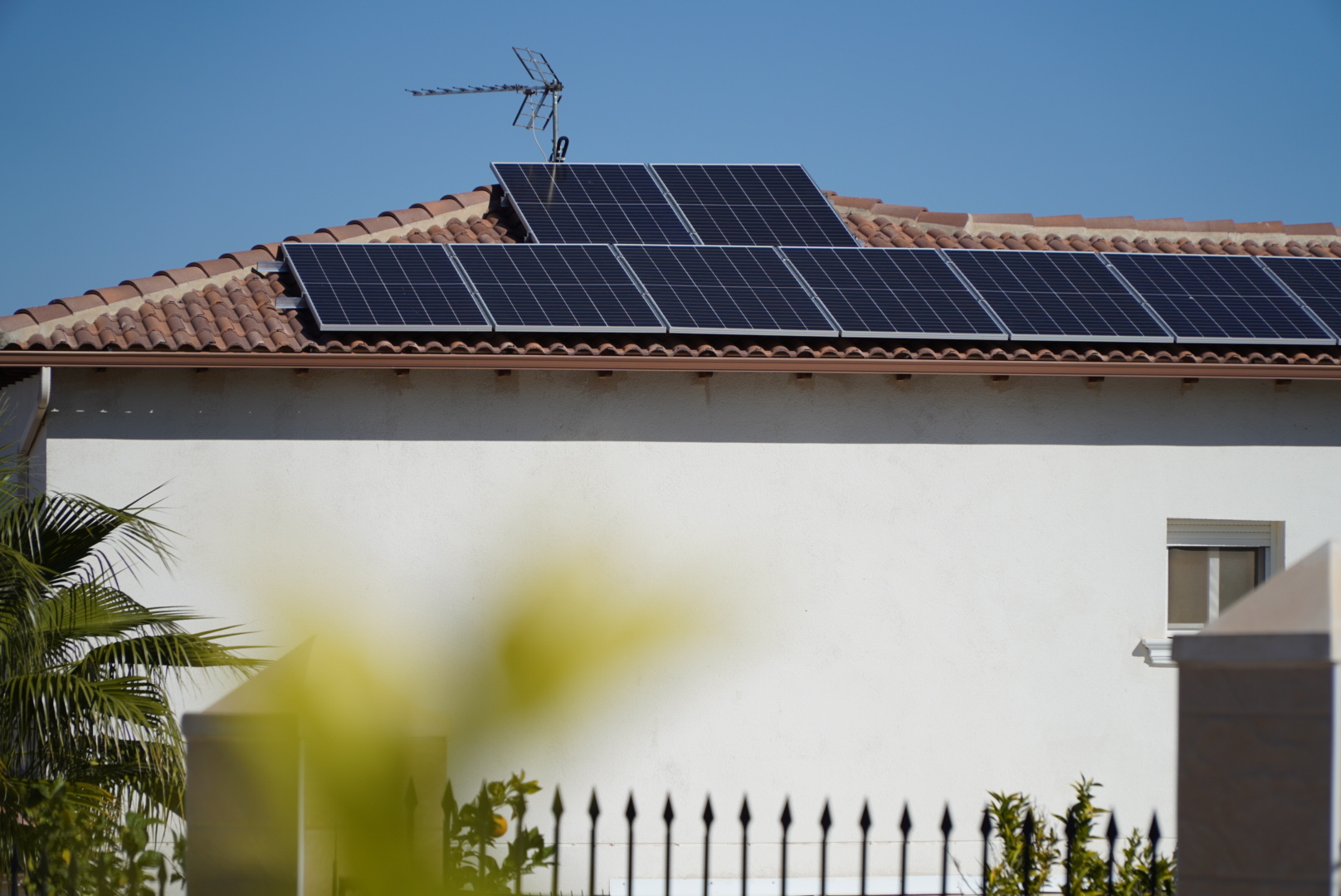 Switch to 100% Renewable Energy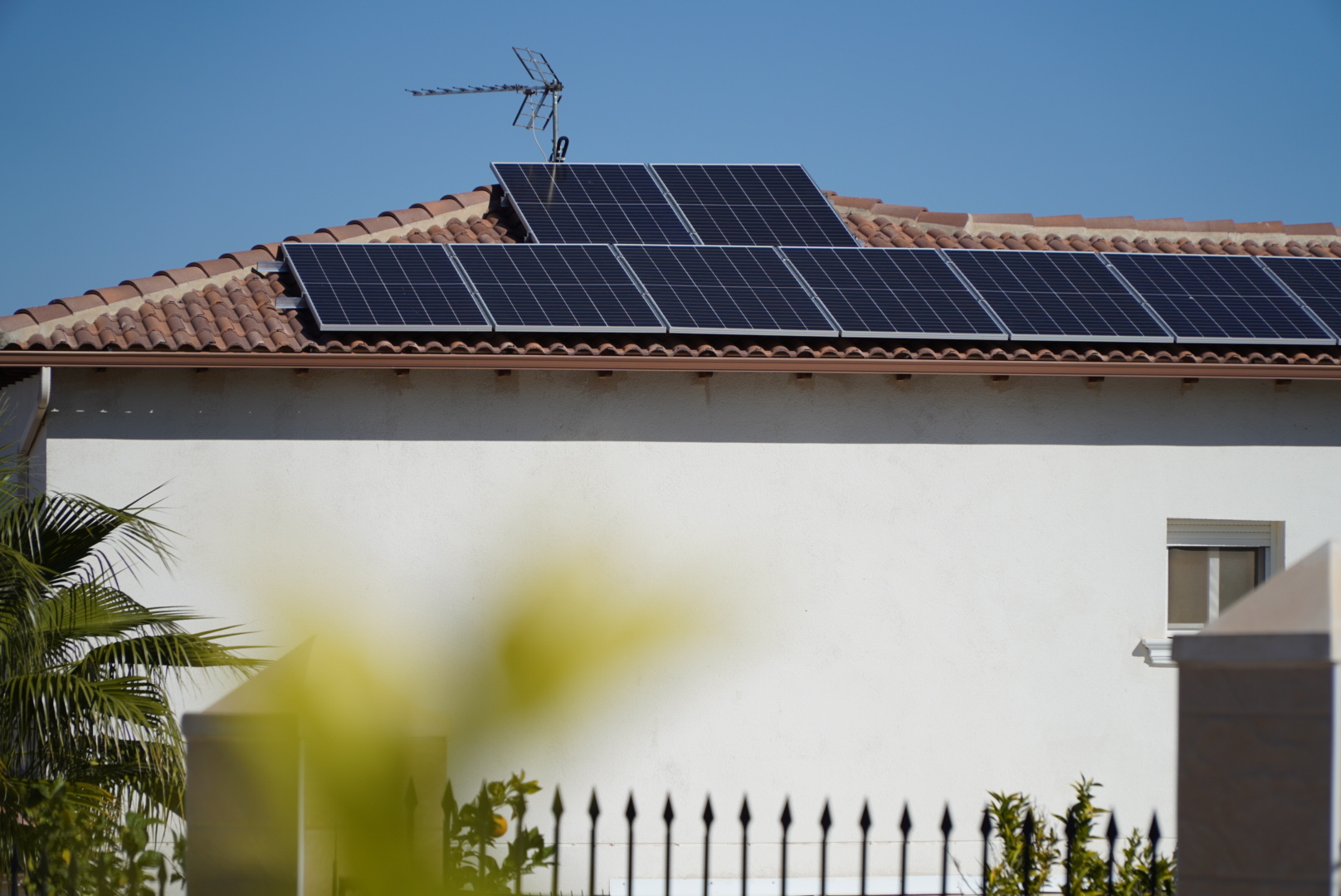 Switch to 100%
Renewable Energy
Solar energy, sustainable solutions

We take care of everything

Experts in the world of Renewable Energy
Solar energy, sustainable solutions

We take care of everything

Experts in the world of Renewable Energy
Why invest in Renewable Energy?
The cost of solar energy is less than the cost of electricity produced in other ways. As energy costs go up at your utility company, the amount of your solar savings increases. Some customers can dramatically reduce or virtually eliminate their energy costs with solar.
Solar panels are increasingly efficient, affordable, and reliable, allowing you to access risk-free solar energy savings and pay off your investment in record time. You'll also be eligible for tax credits and incentives and, in some cases, can even earn credit from your utility company for the energy you produce.
Warranties offered by Pool Services Group
Pool Services Group and our partners, offer long-term guarantees with every system we install. Knowing what is covered, you can sit back, relax and enjoy the sun.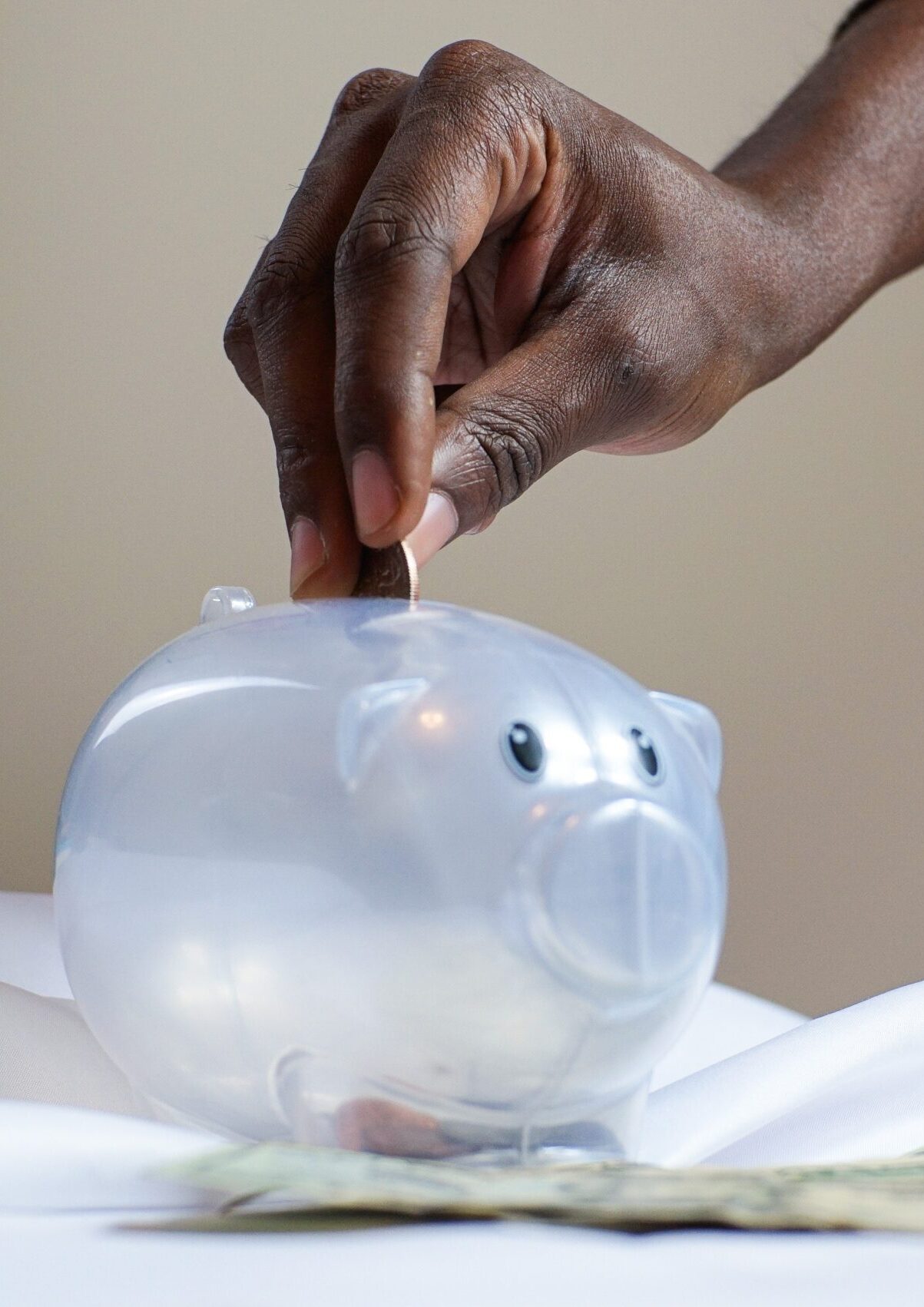 Investing in solar panels will not only allow you to reduce your electricity bill every month, but it could also increase the value of your home. We ensure that you always have the best value for money.
Monitor your energy use Smartly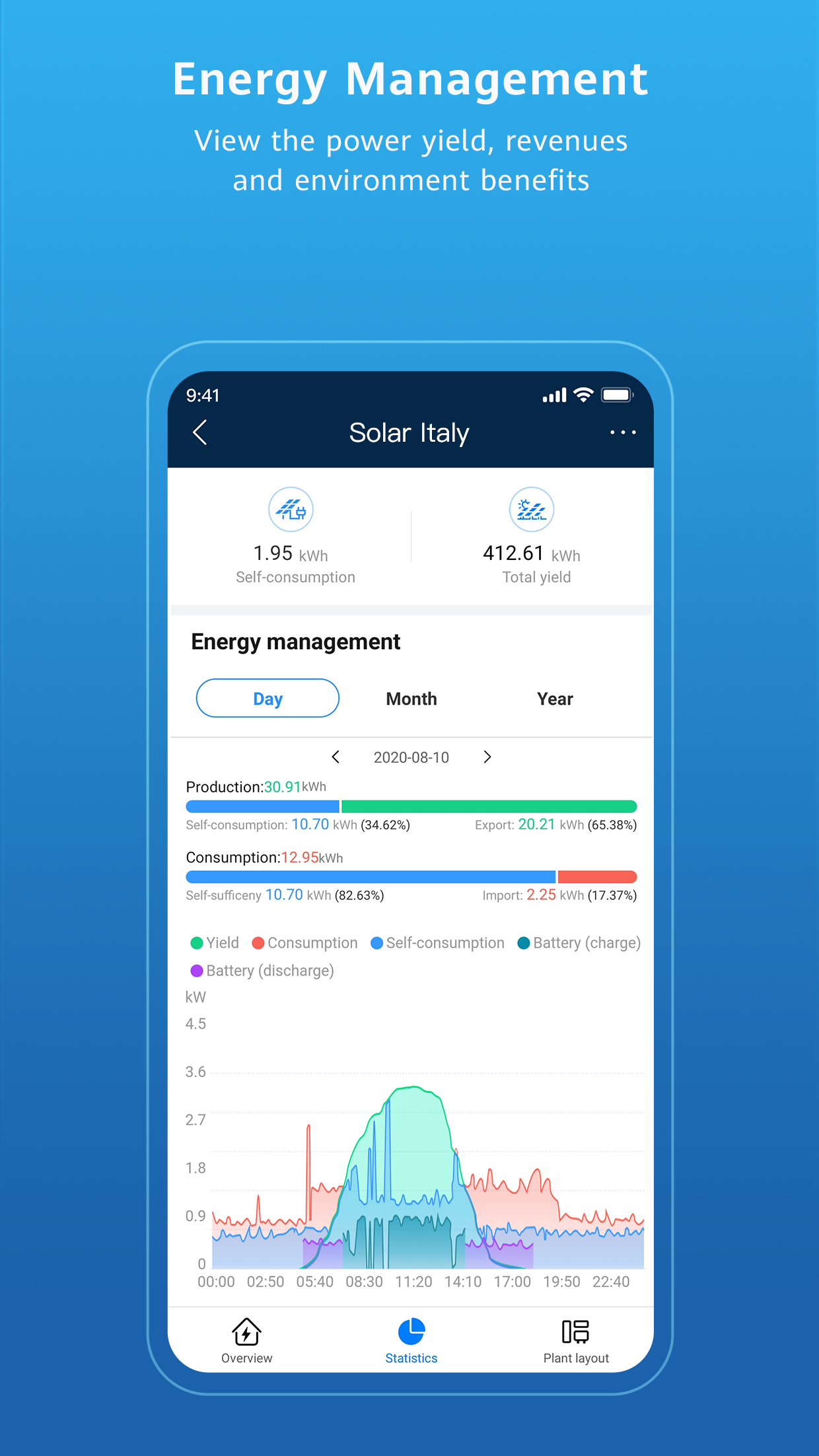 View the operating status, real-time and historical data of the plant and energy production & consumption management
Solar Panels
One of the biggest advantages of rooftop solar panels for electricity generation, is that they can be installed on any type of roof.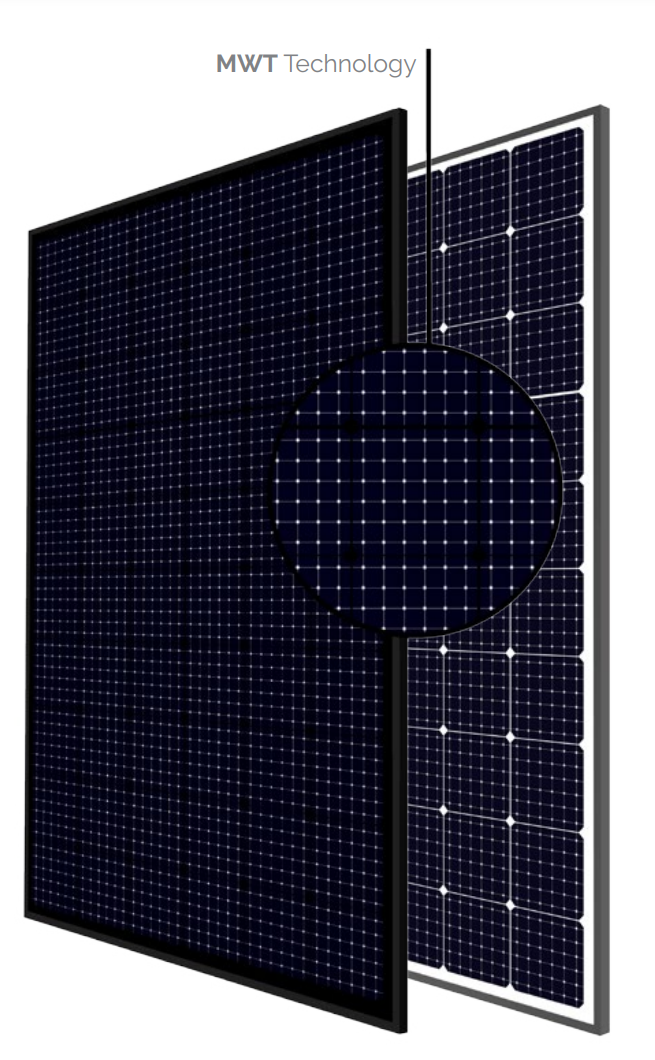 Features:
Frame optimization by using 35mm frames for easier handling
MBB Technology, increase in the number of Busbars to reduce internal resistance loss
Maximum power per moduule to reduce LCOE of 1500V
Avoids shading losses by maintaining production when one of the parts is shaded, increasing efficiency, reliability, reduction in micro-cracks and cell degradation
Efficiency up to 21,30% in 450Wp panel
A versatile and cost-effective module that fits residential, industrial, and large installations
Inverters
Smart energy controllers for single or three phase installations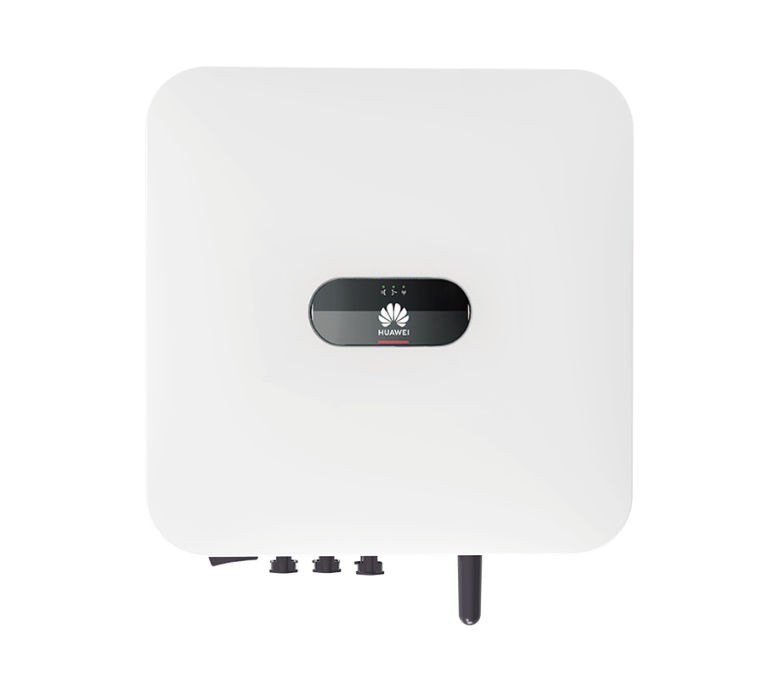 #SUN2000-185KTL-H1
#SUN2000-30/36/40KTL-M3
#SUN2000-100KTL-M1
Features:
Active Safety, AI-powered arcing protection
Higher Yields, up to 30% more energy with Optimizer
Flexible Communication, WLAN, Fast Ethernet, 4G communication supported
Energy Storage Systems (batteries)
Batteries are applicable to the grid-tied or off-grid systems of residential rooftop PV plants, it can store and release electric energy based on service requirements.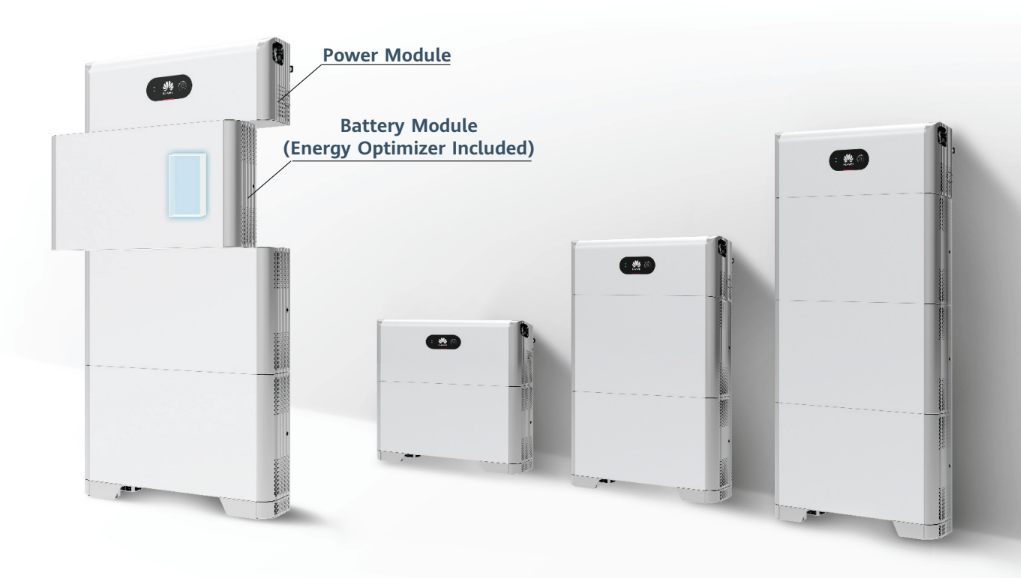 #LUNA2000-5-50
#LUNA2000-10-50
#LUNA2000-15-50
Features:
More usable energy with 100% depth of discharge and pack-level energy optimization
Flexible Investment with a scalable design from 5 to 30kWh
Safe and reliable with Lithium Iron Phosphate Cells
Easy Installation
Quick Commissioning automatically detected in App
Perfect Compatibility for residential single and three phase inverters
Supports
Solar panel structures are used on sloping roofs, flat roofs or walls and are fixed to buildings using aluminum profiles on which the solar panels will later be placed.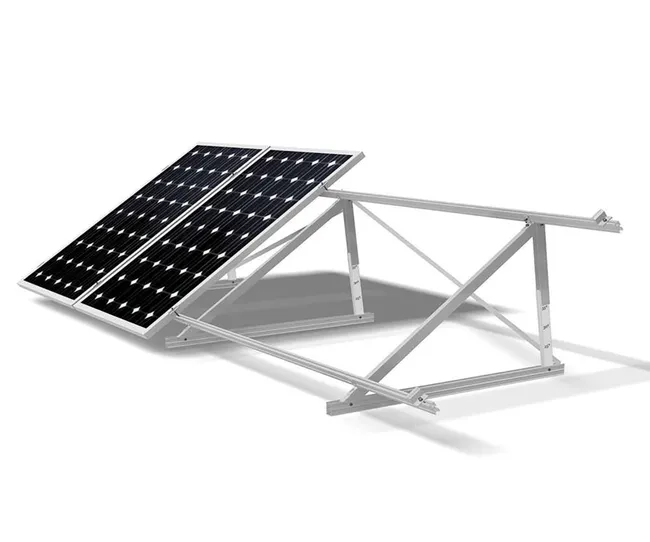 #MOD-V-1
#MOD-V-3
#MOD-V-5
Coplanar Structures
For sloping roofs and walls
Inclination of solar panels is the same as the roof of the wall angle
Raised Structures
For inclined, flat roofs and ground floors
Optimal angle of inclination
Greatest amount of electricity generation
Frequent Asked Questions (FAQ)
Can a Sustainable Solution be profitable?
Of course, in fact, one of the implications of a sustainable project is economic well-being. Depending on the type of project and the use of the installation, the amortization periods vary substantially, it can be short, medium, or long term, but in all cases, savings are obtained that compensate for the investment.
Why should I invest in renewable energy?
Solar power is good for both your wallet and the planet. A solar energy system adapted to the size of your house and your consumption profile will allow you to save significantly on your electricity bill. In addition, you will enjoy clean and renewable energy.
Do I need a batteries?
No, it is not necessary. Actually, our offer with Contigo Energía does not include batteries. We believe that it does not yet make sense from a financial point of view. In Spain, electricity can be injected into the network to receive compensation for it.
How do I know if my home is suitable to install a solar energy system?
We will find out together. You can use the Contigo Energía calculator to do the first study. They will contact you and determine if this is a suitable option for your home and what type of solution will work best. Optimum conditions are a clean roof surface, without shade, facing south, and with a slope of about 30 degrees. However, the installation of the solar energy system can be profitable even if the optimal conditions are not met.
Is there any financial incentive to install solar energy in Spain?
Depending on where you live, you could enjoy a tax discount on the IBI. Some local authorities also offer financial help to purchase the system. Pool Services Group will help you investigate the options in your place of residence, as well as fill out the paperwork.
How long can I expect the solar panels to last?
Our solar panels are very durable and capable of withstanding the most adverse weather conditions. The useful life of a system is at least 25 years.